Ribeira Beach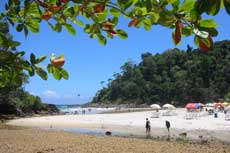 A lovely beach surrounded by tropical rainforest, Ribeira is the last beach on Itacaré´s main road.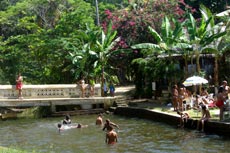 A stream flows behind the beach, forming cascades and flowing into a reservoir which has created a natural freshwater swimming pool before becoming the ocean.
Ribeira is one of the most visited beaches during the weekends and the high season.
Those who would like something more secluded can walk to Siriaco and Prainha, two deserted beaches near to Ribeira.
A zip line that passes over the beach is another attraction which is part of the Ribeira Tree Climbing Circuit.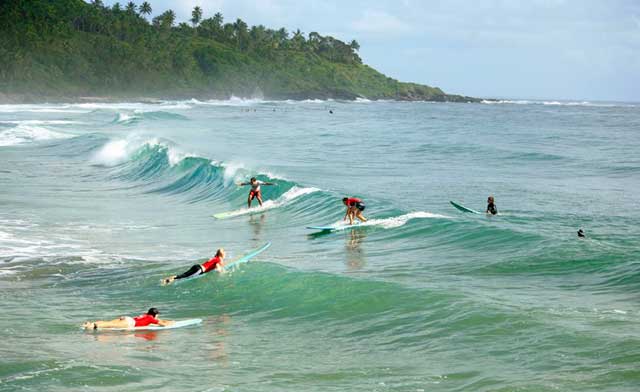 With calm waves, Ribeira is a suitable surfing spot for beginners.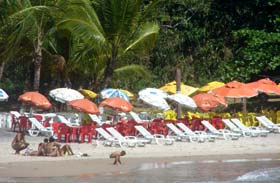 Various huts along the beach serve drinks and lunch.
There are no pousadas at Ribeira due to the fact that this is an environmentally protected area where permanent buildings are forbidden.