Prainha
This beach is considered one of most beautiful of Brazil, and there's no disputing this: Prainha is simply breathtaking!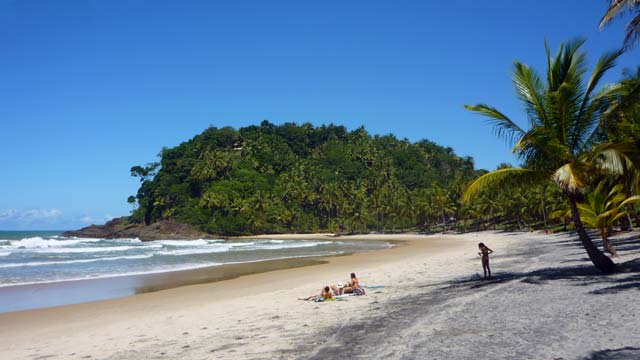 The small bay of Prainha has an absolutely symmetrical form with rolling, green hills at both ends and a wonderful coconut plantation in the middle.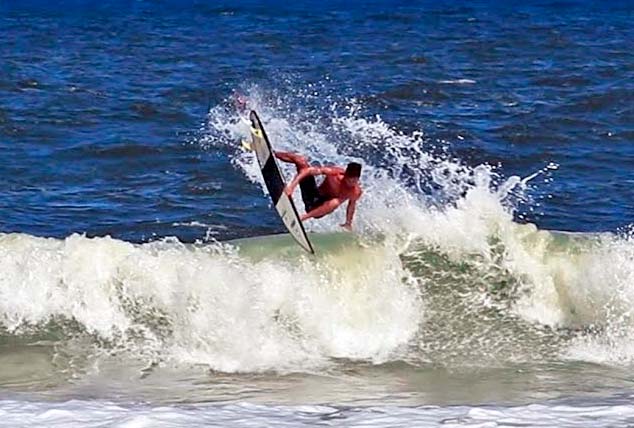 The waves are excellent for surfing.
This beach hasn't been built up at all. There are no restaurants. Just a small, local hut selling coconut water and fresh fruit.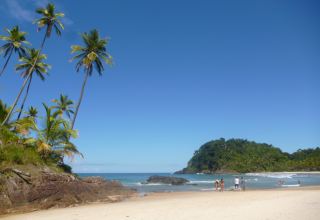 How to get there: From Ribeira Beach, the walk is about half an hour along a trail that passes through rainforest and across cascades and waterholes before arriving to this spectacular, "hidden beach".
Some tourism agencies in Itacaré organize guided walks to Prainha.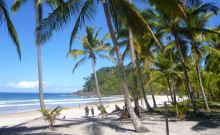 Who wants to go to Prainha without having to walk can stay in a hotel or residence at the nearby beach of São José, where there is an exclusive access to Prainha.