Siriaco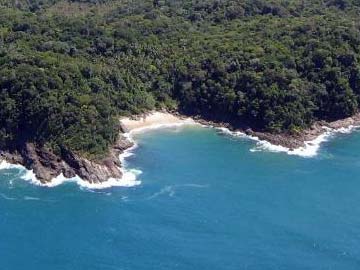 Tiny and hidden, Siriaco is perhaps the most secret beach of Itacaré. It is only a 15 minute walk from Ribeira Beach.
This beach is pure nature! Lush rainforest surrounds the small, rocky beach and bay.
To get to this beach may sometimes be difficult because the vegetation is so dense, but those who make the effort will definitely not regret it!