NIGHT LIFE
Although it's a small town, Itacaré has a buzzing night life all year round. The bars on the street called Pituba are meeting points for luaus and parties.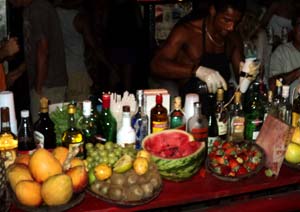 Forró (Brazilian folk dance) and reggae are the most common types of music played. Some of the clubs with live forró bands are bursting with natives and travelers alike. And for those who don't know how to dance forró there are always some local "Itacaréenses" eager to teach a few steps.
If you prefer a mellower scene at night, there are places that open at 7 p.m., but generally parties and performances begin between 10 and 11 p.m. and continue until the sun comes up. For this reason many people dine earlier and then rest before going out later, full of energy, ready for the long night ahead!
During the summer, larger events with well-known bands are a regular occurrence. Musicians are mainly heard playing reggae, rock and forró. From Black music to trance, the night vibes are always festive and well attended.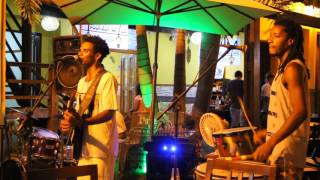 Beach parties (called "Luau" in Brazil) are the most sought after. Some bars on Concha Beach and Pituba Street regularly organize shows and parties hosting capoeira (Afro-Brazilian martial arts) presentations.
The popular bars and hostels, offer games, surf videos, pool tables and a great selection of drinks. With a fun, chilled-out atmosphere, young people all over Brazil and the world frequent them.
After a night out, one of the major highlights is the big ball of fire rising from the water. The vibrant colors, the sound of the ocean beating against the rocks and the birds singing in the forest adds to the mesmerizing event. During sunrise, all the saints of Bahia are present.