Itacare.surf
>
Surf Spots

Jeribucaçu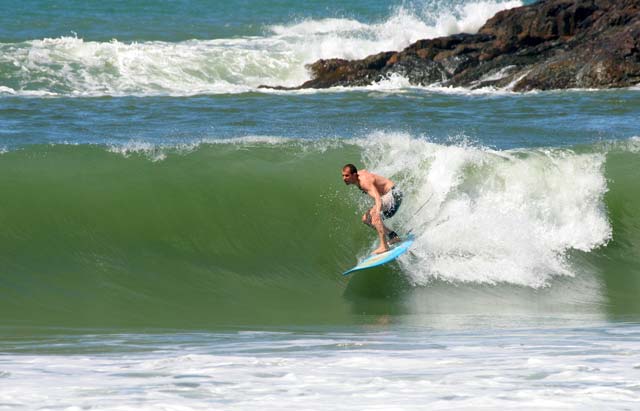 The two nice and consistent waves at Jeribucaçu (a right and a left) remain unsurfed throughout most of the year, due to the difficult access (long steep trail) to this beach.

There are two waves at Jeribucaçu, a short and heavy right-hander from the right corner that breaks into the middle of the beach and a longer, but still heavy left-hander from the middle breaking into the right corner of the beach. You'll find an easy channel on the right, close to the rocks.

For the waves at Jeribucaçu to be up, a 3-4 foot swell is required so the main season here is austral winter months. The bottom is all sand and underlying rocks are well defined causing the wave patterns to remain the same throughout the year. Since this peak is fairly consistent, it is a great alternative to crowded Tiririca for shortboarders.
SURF SPOTS