Itacarezinho Beach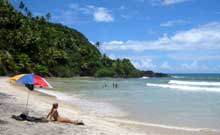 With 3,5 km of extension, hundreds of palm trees and excellent waves for surfing, it's the longest beach of Itacaré.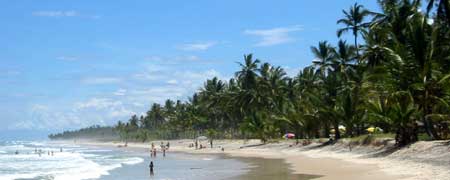 Itacarezinho also happens to be a place where sea turtles spawn.
At the north end, a stream of fresh water cascades down from the hill directly onto the beach.
There is a bar restaurant.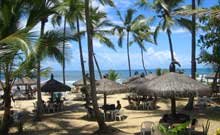 How to get there:
This beach is located 15 km from Itacaré, on the road to Ilhéus (BA-001). There is a bus stop. To get to the beach you have to enter inside private property.
Access is free for pedestrians. Cars must pay a fee.