Tiririca Beach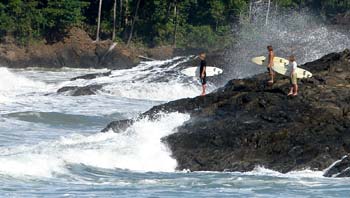 Tiririca is the main local surfing beach in Itacaré, with it's strong and consistent waves. Well-known by Brazilian surfers, it is visited year-round by locals and tourists who have a love for surfing.
• Surf Report Tiririca
• Waves Forecast

It's also a very nice beach to hang out at.


Many Brazilian and international surf championships take place here.
There are pousadas for those who want to stay in Itacaré and be able to see the surf at all times.
There is a freshwater stream which cascades down from the surrounding hills and forest and meets the ocean, also providing fresh-water showers!
Beach huts serve drinks and appetizers.
A skate bowl is another option for boardsports lovers.