South Coast Beaches
The South Coast of Itacaré is one of the most exotic and beautiful of all the Brazilian coastline.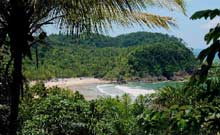 Here you will find some of the most sought after beaches of Itacaré: Prainha, São José, Jeribucaçu, Engenhoca, Havaizinho and Itacarezinho.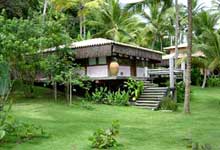 You will also find some of the most exclusive resorts here. The South Coast is made up of many beaches, all of which are surrounded by tropical rainforest and endless palm trees. That's what makes this part of Brazil so unique.