Itacar&eacute > Lodging > Hotels pousadas
Search results 1 - 46 of 46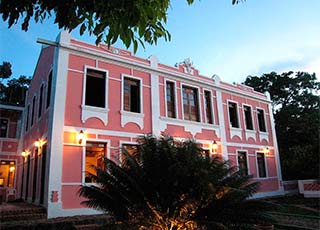 Vila Rosa
Estrada Itacaré x Taboquinhas - Taboquinhas
7 rooms
Vila Rosa is an original colonial manor house of a Cocoa Plantation. Located 20km from Itacare on the margins of the Rio de Contas, Surrounded by decorative gardens and stone pools. It is truly an escape from civilization… In a luxurius style. Antique furniture, muraled walls and decorative floors, large rooms with queen size bed.
☎ +55 73 - 99975 0954 / 73 - 99911 1930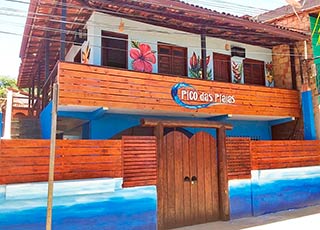 5 minutes from the beach. Rooms with air conditioning, minibar and TV. Indoor area with hammocks for rest. Kitchen for hosts. Good location close to the best restaurants and shops in town.
☎ +55 73 - 3251 3090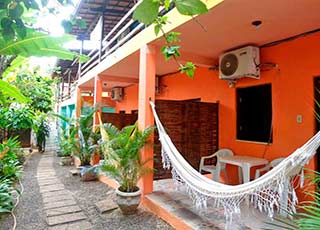 Rooms with air conditioning, ceiling fan, TV, minibar and balcony with hammock. Wi-Fi zone. Located on the main street, between the surf beaches and nightlife. Comfortable place.
☎ +55 73 - 99917 8299