Itacar&eacute > Lodging > Hotels pousadas
Search results 1 - 51 of 51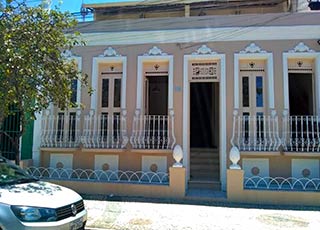 ☎ +55 73 - 3251 2510 / 73 - 98189 1460 / 73 - 9818 9722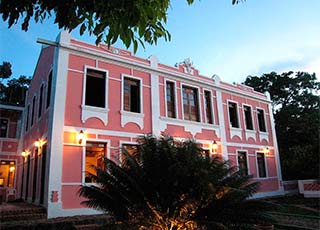 Vila Rosa
Estrada Itacaré x Taboquinhas - Taboquinhas
7 rooms
Vila Rosa is an original colonial manor house of a Cocoa Plantation. Located 20km from Itacare on the margins of the Rio de Contas, Surrounded by decorative gardens and stone pools. It is truly an escape from civilization… In a luxurius style. Antique furniture, muraled walls and decorative floors, large rooms with queen size bed.
☎ +55 73 - 99975 0954 / 73 - 99911 1930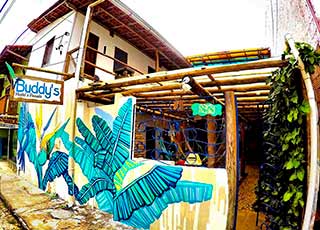 Buddys is a ten room guest house, pousada and hostel in the centre of Itacare, located less than ten minutes from the beach, just off the main street. Buddys was created by travellers for travellers and caters for backpackers.
☎ +55 73 - 3251 3457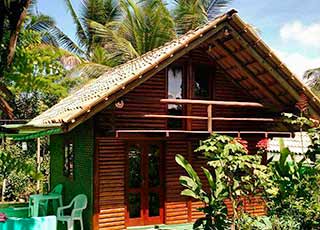 ☎ +55 73 - 99918 8249 / 73 - 99938 0015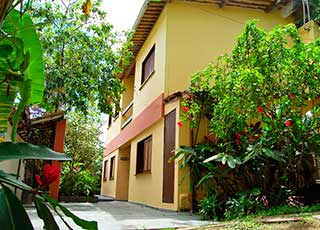 Cheap lodging close to the best waves, managed by Lawrence, an experienced surfer. Rooms with TV, mini-bar, ceiling fan and air conditionner, garage and wireless internet.
☎ +55 73 - 3251 2049 / 73 - 98153 8169