GASTRONOMY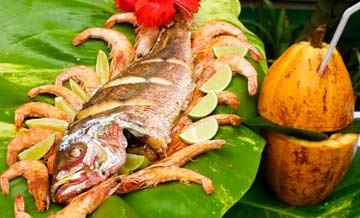 The quality of the ingredients is a feature that stands out. As a by-product of the diverse incentives for sustainable development, many small rural producers are starting to dedicate themselves to cultivating high quality, natural produce, which is now available to the consumer.
There are many "homegrown" fruits and vegetables free of agricultural chemicals. Whats more, the seafood here is rich and abundant, a huge amount of fish and other delicacies coming from the ocean. There are practically no "middle men". It's almost as if the fruit, vegetables, eggs and seafood come directly from their origins to the dinner table.
With tourism on the rise, Itacaré has started to attract a good number of culinary professionals who came and settled down. Combining the talent of these professionals with the excellent quality of the local ingredients, you couldn't get better results.
Itacaré now offers menus with a wide variety of gastronomic options and tasty pleasures, mixing regional flavors with culinary art from all around the world.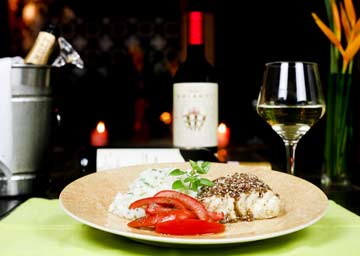 For these reasons, it's easily possible to stay a week in Itacaré dining in a different restaurant every day of the week.
On this "tour", we recommend to you some "don't miss" dining options, for example:
Mediterrâneo, with italian chef and seafood specialities;
Espaço Brasil Pizzaria, a pleasant atmosphere, delicious drinks and of course, fantastic pizza;
Restaurante Itacarezinho, with international cuisine on the beach.
But the best thing to do is to come here and check all these out for yourself, as well as all the other gastronomic choices that Itacaré has to offer!