Reveillon Nº1
Dec/28 2019 to Jan/2 2020
Praia de Itacarezinho - Itacaré - BA


New Year's Eve Party #1 in Brazil! 5 days party on the beach with live bands and open bar. Buy your ticket here!



Dec 28: Jorge & Mateus, Black out, Pablo Fierro, Ona beat, Lucas Paiva, Heitor Melo, Cinara, Ju Mineira, Hadji.
Dec 29: Ivete Sangalo, Baiana System, Rooftime, Festa Onda, Dj Bernarco Campos (Rara Djs), Orixafricano, Cinara, Cady, Juliana Barbosa.
Dec 30: Durval Lelys, Paax Tulum, Dj Felipe Raposo (Rara Djs), Dre Guazzelli, Aline, EB, Mary G.
Dec 31: Meduza, Zeh Pretim, Kevinho, Sunroi, Ona beat, Magaio, Luísa Viscardi, Wez Malora.
Jan 02: Alok, Arca de Noé (DJ Set), Santi, Morgado (Underdogs), Luísa Viscardi, Formiga, Ona beat, Marcelo Faisal.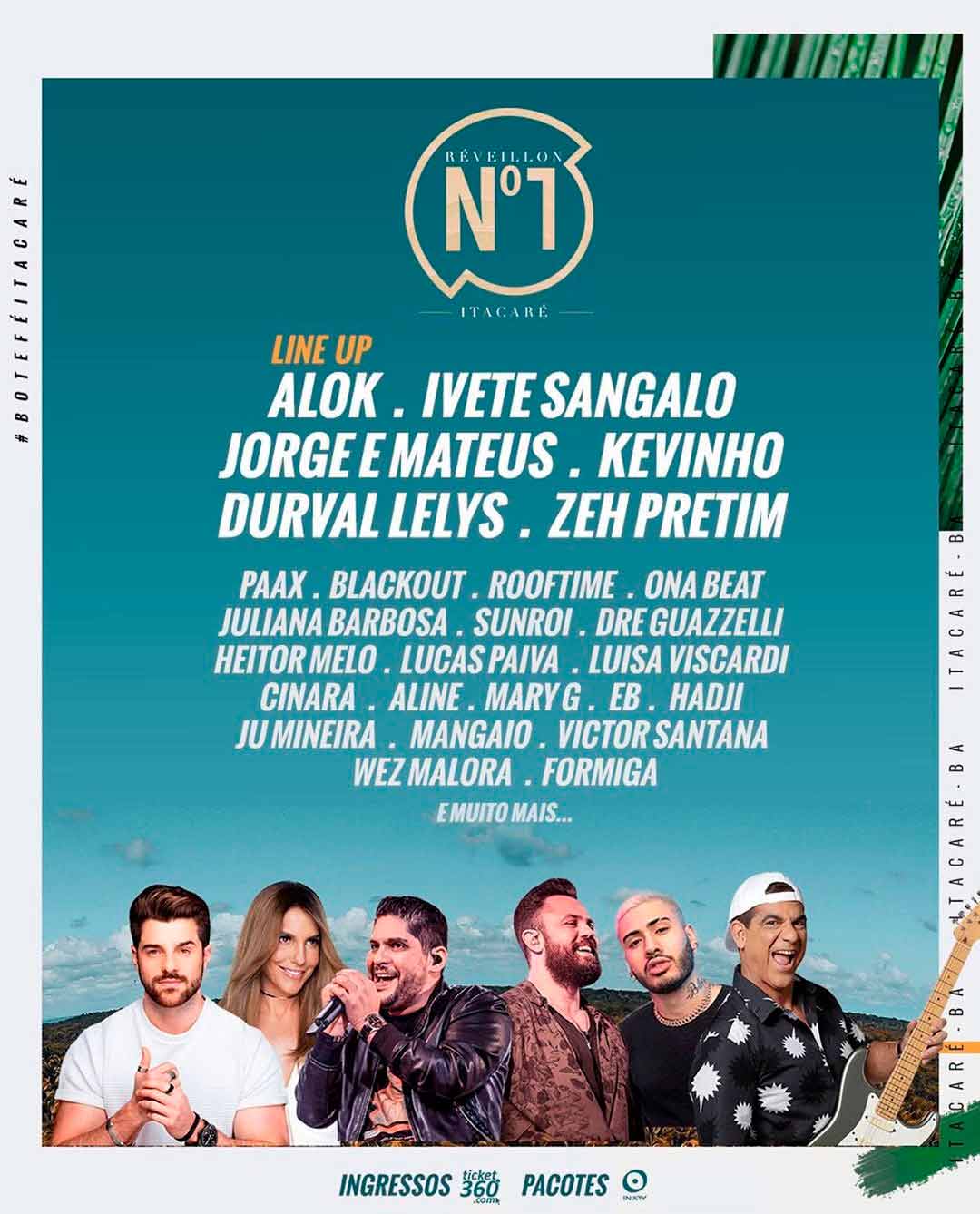 ITACARÉ